Race 6: 2/29 - Sand Valley Golf Resort (Nekoosa, WI)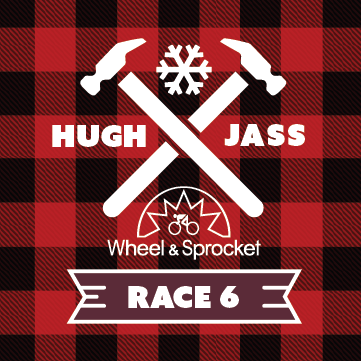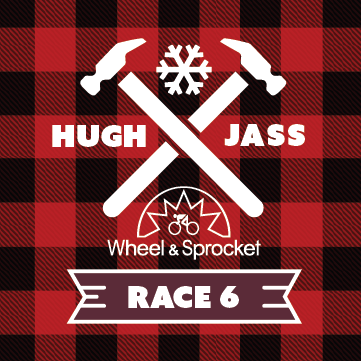 Race 6: 2/29 - Sand Valley Golf Resort (Nekoosa, WI)
Race 6: 2/29 - Sand Valley Golf Resort (Nekoosa, WI)
Enjoy miles of rolling sand dune and hilly terrain as we ride the rough at the state's coolest new golf resorts. An ecological anomaly, Sand Valley is one of Wisconsin's only naturally occurring desert ecosystems.
SPOILER: THIS WILL BE THE BEST WEEKEND OF THE YEAR- All Hugh Jass participants and family members are welcome and HIGHLY ENCOURAGED to stay Friday 2/28- Sunday 3/1. Pre-ride Friday, race & party Saturday, and group ride with us on Sunday (more info below)!
SATURDAY EVENTS-
9:00am- Registration
11:00am- Race Starts
1:00pm- PARTY/AWARDS
1:00pm- Fat Bike Demos
5:00pm- Buffet Dinner
6:00pm- Afterparty & Overall Series Awards
7:00pm- Live Band
SUNDAY-
8:00am Breakfast & Bloody Mary Bar
10:00am-12:00pm 10 mile Group Ride

Hugh Jass Finale Weekend: Feb 28th- March 1st
For our final race of the season we are creating a Hugh Jass Weekend at Sand Valley. With awesome rates at a super unique hotel (and affordable winter camping options), great food and drinks, and the most amazing setting, we have never been more excited! Come up Friday night, hang overnight Saturday, or stay the whole weekend, we are telling you, this is the race to make sure is on your calendar.
Lodging information:
Call 1-888-651-5539 to book overnight lodging or camping with special winter rates.
Hugh Jass Staffers will be there both Friday and Saturday night, so you are encouraged and welcome to come!
Amenities include:
Fitness Center
Locker rooms with showers
Free on-site parking
Free high speed wi-fi



Learn More about Sand Valley and Visit Rome:
Sand Valley: https://sandvalley.com/
SV Facebook: https://www.facebook.com/sandvalleyresort/
SV Instagram: https://www.instagram.com/sandvalleygolf/
Visit Rome: https://www.visitromewi.com/
Visit Rome Facebook: https://www.facebook.com/visitromewi/
Visit Rome Instagram: https://www.instagram.com/visitromewi/
The Town of Rome We are so excited to welcome us for this #hughjass fat bike series - Race #7! For those interested in staying locally, Friday, Saturday, or the whole weekend, feel free to reach out to Visit Rome, WI, Inc. for assistance in finding a lodging fit perfect for you.
We do have a variety of lodging options:
- Affordable Winter Rates on property at Sand Valley Resort - walking distance to the race, dining, and all the fun! (reservations or inquiries can be made at 888-651-5539)
https://sandvalley.com/
- Unique Primitive Camping at Sand Valley ($30 / campsite) with bathrooms, locker rooms, and showers available indoors for winter campers
(reservations or inquiries can be made at 888-651-5539)
- Local partners on Airbnb & VRBO

My name is Cameryn from Visit Rome and I would be more than happy to assist in anyway possible having connections with all of these lodging partnerships. You can reach out via email at visitromewi@gmail.com or call 715-325-8012.
We look forward to hosting you in the Town of Rome and meeting you here the first weekend in March!
HOW THE RACE WORKS:
Each race is a mass start, variable course that depends on the weather and course conditions. Each race you will be informed of your laps the morning of, but be prepared to ride for about an hour!
Between each lap, all participants play Hammaschlagen- our version of the German Drinking game where you pound a 3.5 inch nail with a hammer into a burly piece of wood. This allows us to count your laps, and keep encouraging you to be awesome!
The first person to put their Number Plate in the tire bucket after completing all laps will be named the category winner.
In 2018-2019 we have 5 Categories:
Juniors <16
Men 16+ Elite & Citizen
Women 16+ Elite & Citizen
All riders self select themselves into Elite/Citizen categories. Elite= FAST; Citizen = FUN.
Place in the top 1-3 in Citizen 2+ times at our races, and you will automatically be bumped to Elite.